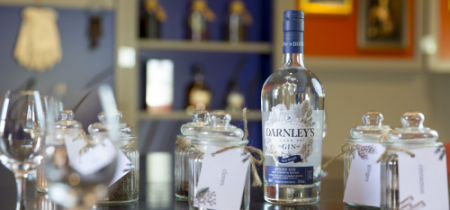 Discover Darnley's Gin Tours & Experiences
We are offering tours again, with safety measures in place, please book the Darnley's Discovery tour online and for the GINspiration tour call the distillery on 01333451300
Enjoy a visit to our Darnley's Gin cottage for a Discover Darnley's tour or, once availble again, a Darnley's Gin School Experience
Read more
Events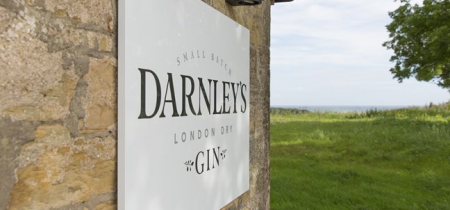 Discover Darnley's
Discover Darnley's Gin Tour
Join us in the Darnley's Gin cottage for a guided tasting, talk and tour. During each session, before you taste a selection of three gins, you'll learn about the Darnley's story, meet 'Dorothy' our 350 litre copper still and hear all about the history of gin and the botanicals we select to make our award-winning spirit. Included in the tour is a tasting of three gins in the Darnley's Gin range.
Your tour ticket includes a £2 discount in our visitor centre shop on a 70cl bottle of gin or whisky.
Find out more
Book now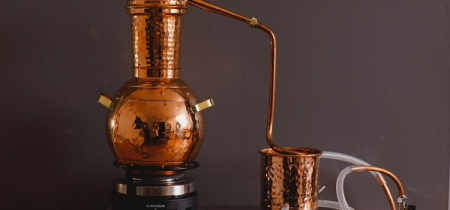 Darnley's Gin School - Available from June
Gin School Experience
Join us at Darnley's Gin School and become a distiller for the day as you create your one-of-a-kind bottle of gin.
Start the Gin School with an introduction to gin making, before exploring the large range of botanicals available to include in your recipe, some of which are grown in our own cottage garden.
The hands-on experience continues as you begin to distil your bespoke gin on your own mini still; as you wait for your spirit you will take a tour of Darnley's Distillery whilst sipping on a few refreshing Darnley's G&T's and led in a tasting of the Darnley's Gin range. At the end, you will fill, label and name your bottle of gin to take home and enjoy.
This tour includes a £5 discount on any 70cl bottle of gin in our visitor centre shop.
Find out more
Book now
Close
We are offering tours again, with safety measures in place, please book the Darnley's Discovery tour online and for the GINspiration tour call the distillery on 01333451300
Enjoy a visit to our Darnley's Gin cottage for a Discover Darnley's tour or, once availble again, a Darnley's Gin School Experience